Our window tinting blog will keep you updated on news regarding our industry, common questions, and our services. Sign up for our RSS feed to stay current with our specials, upcoming dates we are closed, and news about everything window tint.
When something changes on our site, you will be notified. Then you can decide if you want to visit our site for more information or not.
Apr 16, 2022
Windshield Protection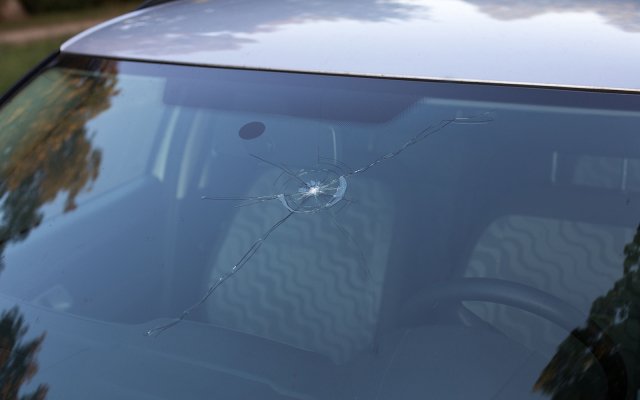 Windshield Protection is now available to save your windshield from rock chips and cracks
ATTENTION!
TESLA MODEL 3 & X OWNERS!!!

The following is from an owner of a 2018 Tesla Model 3.
Because of this post to a Tesla forum, we WILL NOT TINT THE FRONT WINDSHIELD ON THE MODEL 3 OR MODEL X until Tesla fixes the issue.

PSA - Do not tint the windshield on a Tesla Model 3!!
"Hi all,
I took delivery of my Model 3 about two weeks ago. As a previous owner of a Model S, I have to say that I am pleasantly surprised by the finished product. Not only do I have an easier time getting in and out, it's also a fun car to drive with some really cool features. Unfortunately not all is well in the land of Tesla.
For those who live in a hot and sunny climate and are used to tinting all their windows, including the windshield, don't. My Model 3 has been at the SC for over a week because the computer fried after liquid penetrated the area between the windshield and dashboard. The problem began after the initial cleaning of the windshield. Although paper towels were laid out on the dash and over the screen, just spraying the windshield and wiping it clean was enough to cause the screen to begin something called phantom touch (google it). This caused the AC to turn on randomly, frustrating the installer and myself as the AC just kept turning on no matter what I did. I eventually I just turned the fan all the way down and figured I'll deal with the problem afterward as I previously read that phantom touch is a known issue on the Model 3. Anyway, by the time the tint installation was complete, the screen no longer worked. Luckily the car remained drivable but without the use of the screen, all the controls and gauges were not available. I tried to reset the screen, but it was evident that there was some other issue going on here. I drove the Model 3 to the local SC for them to diagnose the problem. So far they replaced the screen and now they are replacing the computer. Hopefully that will fix it, but I'm definitely concerned about this given that just cleaning the windshield can potentially render your car unusable. Crazy.
Now, before people get crazy over tinting the front windshield, I've been doing this for years and tinted the windshield of my Model S without a problem using the same installer. In the great State of Florida, it is legal to tint the front windshield due to medical necessity. I've been doing it since I was diagnosed with a cancerous lesion on my nose which was successfully excised and replaced with skin from the back of my ear. As I was directed by my doctor to do all I can to avoid direct sunlight, I tint my windshield. I have read on the TMC forums that this is a known issue and some dealers are informing owners on delivery about this so they don't do it. My delivery specialist never mentioned it and since a users manual was not included in the glove box or on the "About" screen, I don't know if it's something I should have known. I did watch some introduction videos on the website but they are very basic and don't mention anything regarding tinting restrictions.
Hopefully this post helps those planning on doing this to avoid it, but if you have/had any similar issues, I would like to hear about them."