Custom Window Tint Pics
We also offer custom window tint that allows the client to design or customize their vehicle to give it that personalized, unique touch. Check out these pics!
---
For Cars...
Whether it's Minis...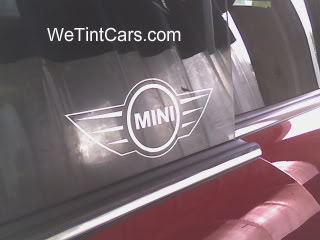 ---
Mustangs...
---
Or Hyundai Sonatas
We can customize your vehicle the way you want it so it is YOUR individual vehicle, a truly "one of a kind" car that says your are unique!
---
Customization makes us unique in Indianapolis and we are only limited by your imagination. Think up something wild? Chances are we can duplicate it.
Never underestimate what we can do for you!
Now Accepting the Following
Cryptocurrencies...

For All Services Rendered

Home Page