Ford Defroster Wires -
A Fatal Factory Flaw
Ford Defroster Wires on the many late model F150 trucks are defective. They are attached improperly and fall off very easily.
The wires are so poorly applied to the glass that they can easily be removed by cleaning alone!
The issue is obvious. If we tint the rear window of your new F150 and for any reason we need to remove the film - either during installation or at a later date - there is a distinct probability the wires will fall off, or come off with the film.
We have added a picture of an F150 Supercrew we were working on. In this instance, we had not even installed the film to the glass yet.
During cleaning of the window, the defroster wires literally fell off the glass!!
This is a FORD FACTORY DEFECT and not the result of aggressive action on our part!
In this case the client was informed what happened and he was ok with it.

---
---
---
---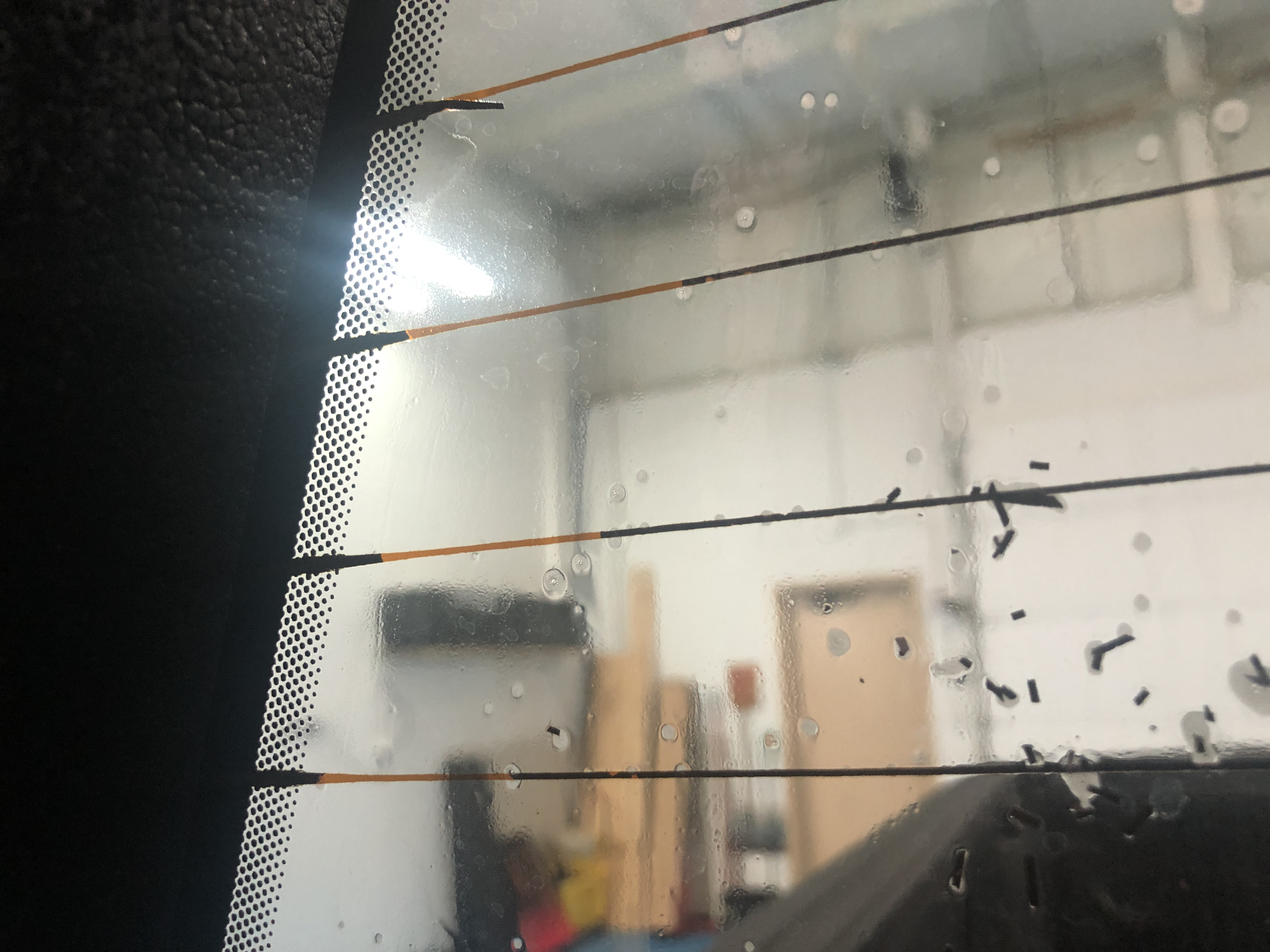 ---
---
---
---
Yet Another F150 Rear Window Fatal Factory Flaw Exists

Apparently there is another issue beyond the rear window defroster wires issue that we discovered as we were putting this page together.
There appears to be an issue with the Ford Defroster Wires causing the glass to spontaneously explode when the defroster is turned on!
We added the video to explain.

---
---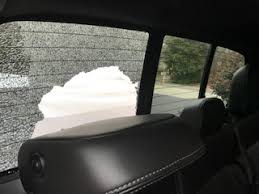 Ford Defroster Wires -
More Issues

We also found that many F150 owners are reporting problems with their rear window defroster wires.
---
---
---
---
---
---