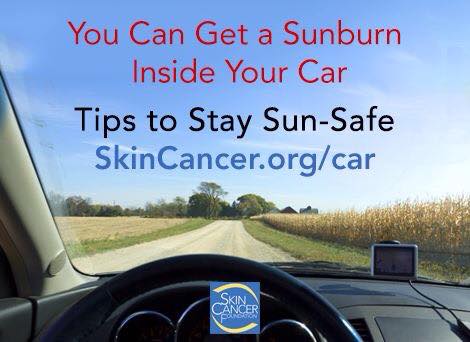 Without any protection on your car's windows, you can literally get a sunburn while driving or riding in your vehicle, which effectively raises your exposure to dangerous skin cancers! Why is that? Because the part of the sun's rays that penetrate the deepest - Infrared - travels through your windows and starts to attack your skin, muscles, and if exposed long enough, even your bones! Window tint applied to your car's glass will dramatically reduce your health risks dramatically!
The DANGER is REAL and not to be underestimated
Every year Skin Cancer does Irreparable harm to people and their children.
Until now there was no preventative option to protect ourselves
Window tinting has changed that.