Window Tinting for
Carmel & Indianapolis
---
Finally!  Window tinting for Carmel & Indianapolis from a qualified, experienced, trained, and authorized installation facility with the very best films you can trust your vehicle with!
We have loyal clients who travel great distances because they prefer us. Our clients come from Carmel, Fishers, Noblesville, Westfield, Avon, and all over the north side of Indianapolis. We also have clients from Illinois, Ohio, and Georgia. We even have a client from Michigan who prefers our quality over the tint shops in his state!  
Our Window Tinting Story - Who We Are & Where We Came From...
---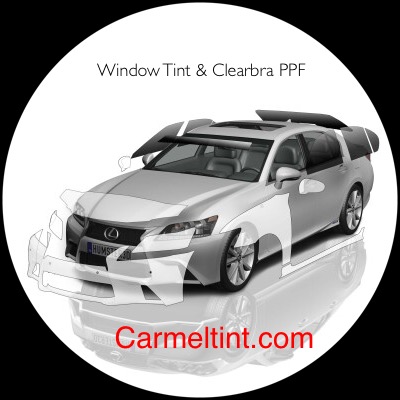 We are DT Services Window Tinting LLC. 
In 1986, we were the FIRST in Indianapolis to offer a mobile service exclusively to new car dealerships - something no one had ever tried in Indianapolis. 

When the economy collapsed in 2008, most dealerships stopped adding any accessories to their cars, forcing us to offer our services to the public.

In the fall of 2009 we moved away from dealerships by offering our services to the Indianapolis public. We opened our first tint shop in 2011...
---
What will you find on our website?
Information, and lots of it! Some folks say we "over deliver". Okay, we admit it, we're guilty. But if you're like us, you want all the information you can get on something you are going to buy.
This is not strictly a sales site. Yes, we want to sell you our services. But our site promises to be a different experience. 

Our aim is for you to be fully informed so you feel confident trusting us with your vehicle. We pride ourselves on knowledge and quality, exactly what you should expect.

So go ahead and take a look around. Feel free to contact us with any questions you may have about our services and we will do what we can to answer you in a timely and respectful way.
(If we don't answer, just leave a message)

10 BIG Reasons to Choose Us
 (Actually there are more but this will make the point)
We treat our clients with the respect and dignity they deserve. 
We have thoroughly researched and learned this industry. 
If we don't know the answer to your question, we know who does. 
Our tint shop is a state of the art facility. 
All our installers are full time employees with a minimum of 10 years experience.
We only employ solid, reliable, clean-cut people.
We have been around the longest.

Installing window film is our passion.

We promise to treat you right

We understand...


Cars today cost thousands of dollars more than they ever have in the past.  You have made a huge investment in something that you want to look good and reflect your unique individuality.

The last thing anyone wants is to turn their vehicle over to someone with little or no ethics, experience, or professionalism.


You want to feel confident in whoever works on it. We get that.


We Try Harder...

With a combined 44 years of experience in the window tinting industry, our installers have a complete knowledge and skill set to get the job done right the first time.

We pride ourselves on customer satisfaction and prove it everyday by doing the right thing and treating every client vehicle better than we do our own.

We will do everything we can to get things right the first time.

---
The BOTTOM LINE -
We Are Professionals, We Love What We Do, and We Promise to Do Everything We Can to Take Care of Your Car in a Professional, Polite, Timely Manner...
That Promises to Earn Your Trust.

---
Home Page