2021 Toyota Venza Glass Warning

The 2021 Toyota Venza has a glass warning that all Toyota Venza Owners should know about. This page describes the issue and what to look for.
---
2021 Venza
Front Glass Issue

---
The 2021 Tooyota Venza has a coating on the front two doors that is causing problems for vehicle owners as well as window tinting shops.
This coating (from what we have been able to determine) is a clear substance that is not detectable to anyone - at first.
However, if anyone tries to clean this glass with a razor blade, it will damage the coating and ruin the appearance of the glass.
It has been also reported that abrasive scrubbing pads can likewise damage the coating.
Should you have your windows tinted, and for any reason the tint must be removed in the future, it will also remove the coating.
Thus the reason for this Glass Warning.

---
---
---
---
Glass Warning -
Technical Bulletin

This glass warning is so important that we wanted our clients to know the risk associated with tinting this vehicle.
If you own a 2021 Toyota Venza and ask us to tint the front two doors and later, for whatever reason the film needs to be removed, we WILL NOT be held responsible for any damage to the coating or window.
This Glass Warning has been made available to protect all parties involved.
We are confident you will appreciate our transparent business policy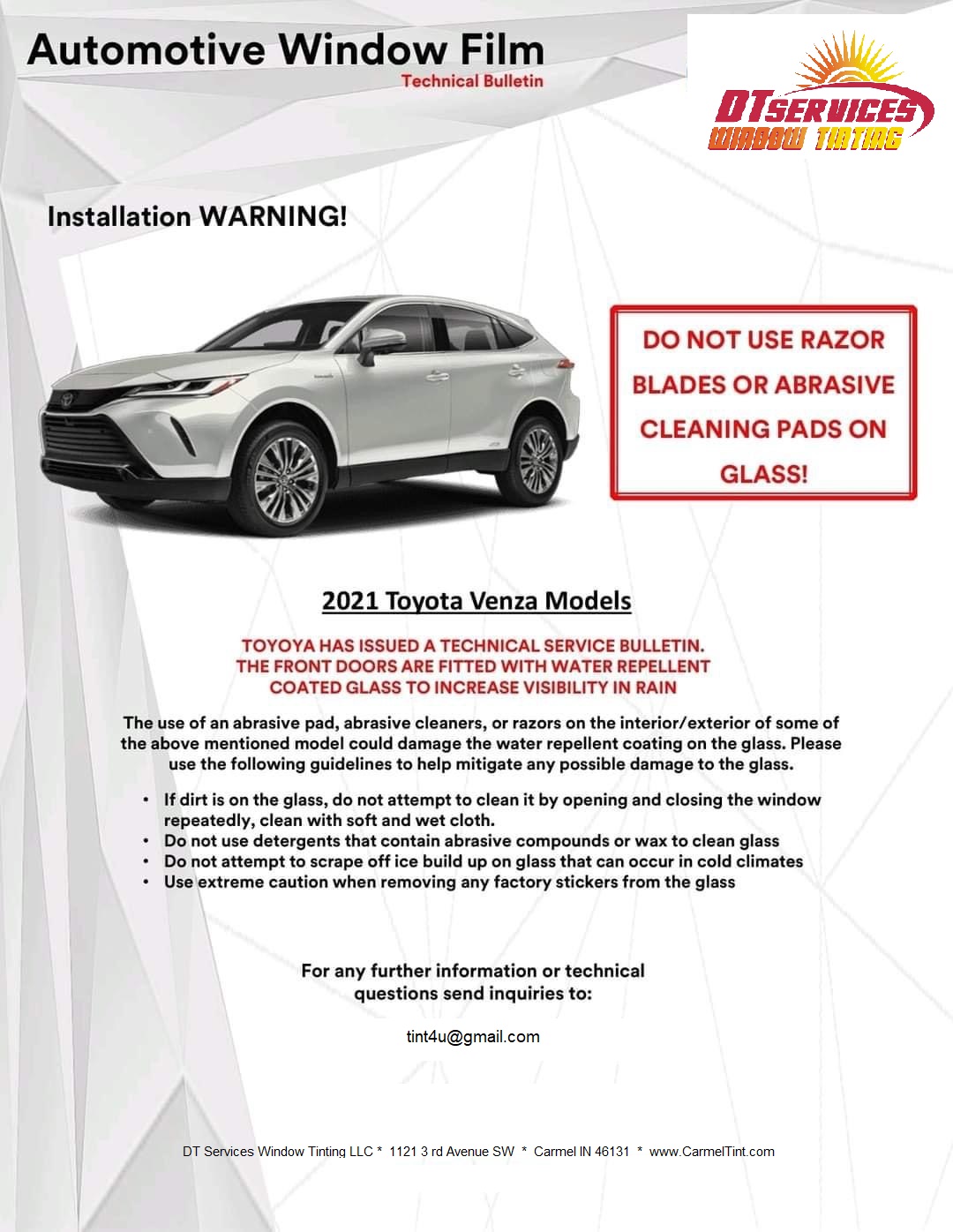 Glass Warning -
Window Tinting Forum
Here you will find a warning issued to other window tinting shops by a window tinter

---
---
---
---
---
---